You Are Incredible (and Delicious) Green Smoothie
Happy 2018!!!! And here's to the awesomeness of simple Green Smoothies to celebrate!
I hope you're focusing your mind on POSITIVITY and looking forward to a year of amazing goodness.
This year, I'm making FEELING GOOD my intention. And I feel very lucky right now, because I kicked off 2018 in Hawaii (tropical paradise!), where, let's face it… it's pretty easy to feel good!
There are a couple things I love about visiting Hawaii in winter – and the first one is obvious: the warmth!
The second one is very "foodie" of me – I love it for the fruit.
Fresh, sweet, juicy fruit – grown locally and sustainably?? Yes, please! Allow me to slice up that papaya (for example) and sprinkle it with some salt and cayenne pepper. Yum, yum, yum!
Or smother those ripe and gorgeous pineapple chunks in spirulina. YES, ma'am! (I love this food pairing so much that it's a recipe in my cookbook, "The Ayurvedic Vegan Kitchen"!)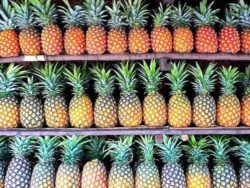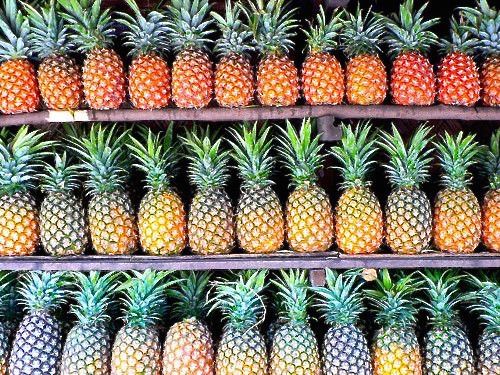 I also love how Hawaiian tropical fruits are endlessly put together in all kinds of gorgeous combinations. Like coconut, pineapple, and mango with a splash of Hawaiian honey. Or lilikoi with mango, papaya, and pineapple. Honestly, anything with pineapple and I'm in!
Side note and fun fact on my love for pineapple: pineapples contain an enzyme called bromelain that helps you break down proteins in your mouth. Because of this powerful trait, pineapple can be used as digestive aid and as a way to tenderize meat!
However, the recipe I want to share with you is the simplest green smoothie – which I MASTERED while in Hawaii, and it tastes AMAZING. Like, no kidding… If you like healthy food that tastes delicious, you will love this.
It's based on the "I Am Incredible" smoothie I order pretty much every time I eat at Café Gratitude – and I'm so excited to have figured it out!
Here's how you make enough for two people to feel full and amazing!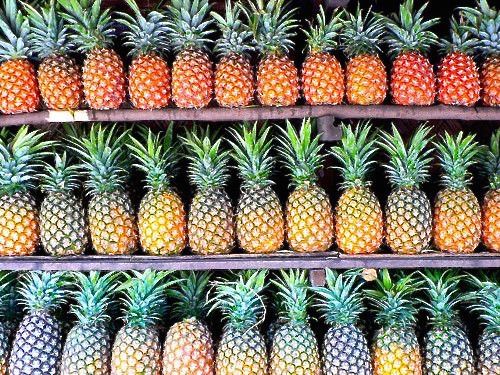 | | |
| --- | --- |
| | |
In a high-powered blender, mix all the ingredients until smooth. Serves two!
Note: If you're sensitive to sugar, reduce the dates to one and use spinach in place of 1/2 the kale (because spinach is less bitter than kale).
P.S. This nourishing, energizing, feel-good meal is just the kind of thing you get to eat all week when you jump into my 7-Day Ayurvedic Cleanse Program.
Could you use a serious food re-start right now?
If you'd love to re-set your metabolism, feel light and free in your body, and learn/practice the power of Ayurveda... Click this link to learn more about my 7-Day Cleanse and sign up!